Police have arrested another member of the gang suspected to have abducted three girls from Babington Macaulay Junior Seminary School (BMJSS ), a private school in the Ikorodu area of Lagos, in March.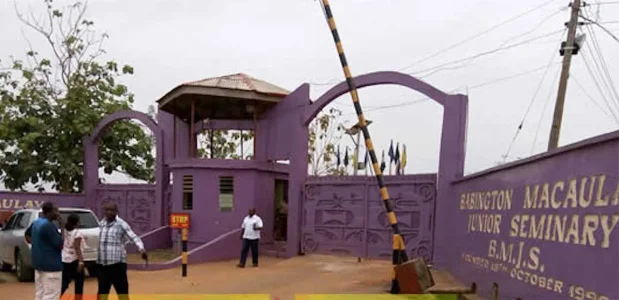 Police detectives arrested the 37 - year -old suspect, identified as Felix Sylva aka Tradition, last Saturday while making love to his girlfriend.
A self-confessed Felix Sylva said he coordinated three kidnap operations, including that of the three schoolgirls of the Babington Macaulay Junior Seminary in the Ikorodu area.
The thirty-seven-year-old Sylva, who hails from Delta State, added that he got N300,000 from the schoolgirls' abduction and N250,000 from the kidnap of a Chinese construction manager in the Igando area of the state.
"I have coordinated only three kidnap operations in Lagos State. The third was at a cement factory. It was Amos (Loko), alias Mosquito, who brought the job of the Chinese man. I was trailed and arrested in the Arepo area. I was with my girlfriend when the policemen came to arrest me. I am called Tradition because my father is an Ijaw herbalist." He said
The Lagos State Commissioner of Police, Fatai Owoseni, said the command would not relent in going after criminals, adding that the suspects would be charged to court after investigation had been concluded.
See his photo: