President Muhammadu Buhari has informed Kogi State governor, Yahaya Bello that he'll be coming home soon from the United Kingdom.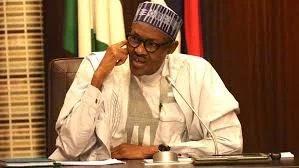 According to NIGERIAN TRIBUNE, Buhari made the disclosure during a phone conversation. A statement by the governor's spokesperson, Kingsley Fanwo, read, "Governor Bello was in the company of the speaker, Kogi state House of Assembly, Rt Hon Alfa Imam, a few other members of the House, commissioners and other top government functionaries when the president made the call.
"The President thanked the governor for his support and his leadership qualities. He told the Governor that he is observing rest and will return very soon to continue his assignment of providing purposeful leadership for the nation."
"We urge all Kogites to remain steadfast and believe in the policies of the new direction administration to rebound our state from decades of failure. Your governor will continue to make you proud.
"Kogites in Lagos expressed joy as their governor has brought Kogi to the mainstream of national scheme of socio-politics in the nation."