Zamfara State governor, Abdulazeez Yari, has denied reports that he is romantically involved with Zarah Buhari, one of the daughters of President Muhammad Buhari, Nigerian Tribune reports.
He also faulted media reports that he gave the president's daughter $200 million as gift and that he divorced one of his wives, Hadiza Umaru Shinkafi, to accommodate Zarah.
The governor said the reports published in two weekly publications were false though did not mention the name of the publishing firm.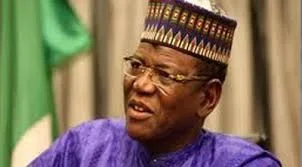 Yari's position was contained in his letters to the publishers of the publications, accusing them of casting him in bad light and requesting them to retract the publications.
Part of the letters read: "The publication, no doubt, is false and defamatory, and it is intended to bring the reputation of our client to ridicule and cause odium or malignity to our client.
Source:
Tribune Newspaper