Imo State Governor, Rochas Okorocha has dispensed with the services of all the revenue agents that has been doing business with it since the advent of the present administration.
Announcing the measure during a press conference in Owerri yesterday, the Commissioner for Internal Resources and Pension Matters, Dr. Vitalis Orikeze Ajumbe, fumed that government cannot authoritatively say what its real revenue is at any time.
"Government does not have access to the cash books of the agents. They post whatever they like and give whatever they like. This is not acceptable in this austere times", Ajumbe said.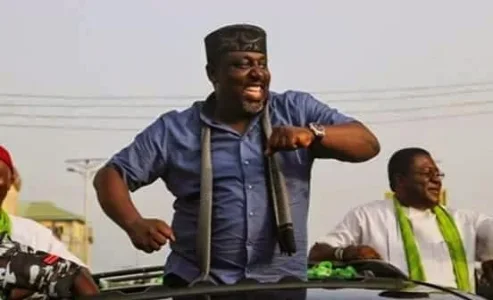 According to the Commissioner, the revenue agents are occupying government offices and neither pay utilities bills nor rent, stressing that at the end of the day, government still pays them 40 percent of their declared receipts.
"What is also most disturbing is that these revenue agents do no pay any tax on the monies paid to them", Dr. Ajumbe said.
- Vanguard