The Nigeria Labour Congress, NLC, yesterday, insisted that there would be a total shut down of Imo State once the 14-day ultimatum issued to the state government to recall the 3000 sacked workers and tackle their unpaid salaries and other benefits expires.
The Imo State government is alleged to be owing workers of the state' agencies including Imo State Water Corporation and Imo State Transport Company, between three and 15 months salaries and other benefits.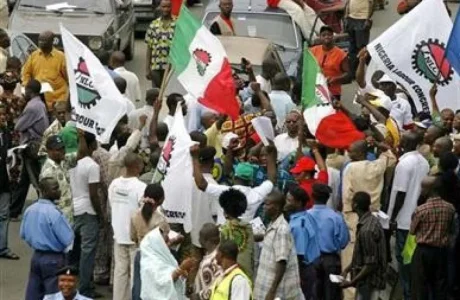 According to Vanguard, President of Nigeria Union of Petroleum and Natural Gas Workers, NUPENG, Mr. Igwe Achese, a member of the 6-man action committee set up by NLC to handle the Imo crisis said that all measures had been put in place for the planned action.
Congress also resolved to mobilize to any state that retrenches workers because workers should not be made the scape goats of the downturn in the economy. The benefits of political employees are not touched, he said.