In Ugbona village, Ishieke community, Ebonyi local government area of Ebonyi State, Orima Onyebuchi, 21- year- old has been hospitalised after having sex with his friend's wife.
It was gathered that Onyebuchi has been having affairs with the woman until the incident that resulted in his hospitalization.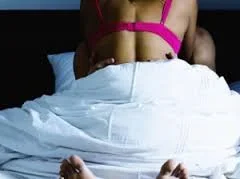 A day after having sex with his friend's wife, Onyebuchi complained of serious pain on his manhood and was rushed to some local hospitals and a prayer house for treatment. But the sickness persisted.
At the prayer house, where he confessed to having an affair with his friend's wife, the pastor advised him to confess the act to his friend, Friday Nwankwo, following the deterioration of his health.
He later confessed to his friend on Tuesday and was asked to provide N250, 000 to enable the friend destroy the charm that caused his sickness.
The friend (Nwankwo) said he had been suspecting Onyebuchi and his wife's relationship and contacted a native doctor to help him stop the unholy relationship between the duo.
He insisted on collecting the N250,000 before freeing his friend from the illness.