Governor Rotimi Akeredolu of Ondo state has approved the dissolution of all boards and parastatals in the state.
Toyin Akinkuotu, head of service, on Saturday in Akure, announced the immediate dissolution of the boards and parastatals.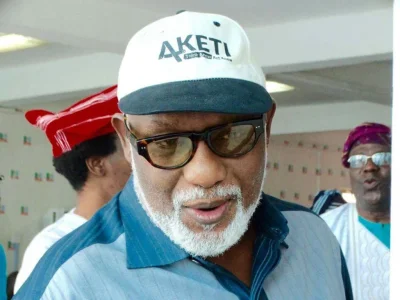 Akinkuotu, through a statement, urged all chairmen, political appointees and non-career employees in all boards and parastatals in the state to hand over all government properties in their custody to the accounting officers in their respective offices.
He, however, said that statutory commissions whose tenure were specified in the 1999 Nigerian Constitution were exempted from the dissolution.