The Independent National Electoral Commission (INEC) has declared the Saturday's Nasarawa/Toto Federal Constituency bye-election inconclusive.
The Constituency Returning Officer of the election, Dr Wilfred Uji of Federal University, Lafia, Nasarawa State, made this known while the announcing the outcome of the poll in Nasarawa, Nasarawa Local Government Area of the state on Sunday.
Uji cited Section 53 of the Electoral Act which gives the commission the power to cancel election in polling units where there is over voting.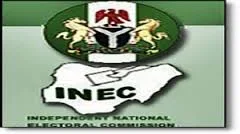 "For Nasarawa/Toto federal constituency, we have a total number of 202,338 registered voters for the election out of which 76,475 were accredited and the total vote cast was 75,826 and we have 74,848 valid votes and the rejected votes stand at 978.
"The cancelled votes taken from the vote cast stand at 39,150 and the four political parties that participated at the bye-election scored the following votes, APC scored 46,559; PDP scored 17,068; APGA 11,181 and Labour party (LP) got 40 votes.
"The marginal difference between the APC and PDP is 29,491, and the cancelled votes is 39,150, so the cancelled votes exceeded the marginal difference between APC and PDP as a result of over voting in some polling units of the constituency.
"Base on the relevant laws guiding the commission, we hereby order for a rerun in the affected polling units on Wednesday, June 1 in order to get a winner and such decision has been taken in the interest of peace," he said.
NAN