The Independent National Electoral Commission has declared, Dipo Eluwole of the Peoples Democratic Party (PDP), as the winner of Ife Central House of Assembly legislative rerun poll.
The INEC Returning Officer, Dr Francis Oladimeji, who announced the result in Ile-Ife on Sunday said Eluwole scored 5,504 votes, while Adetillewa Sijuwade of APC had 4, 587 votes.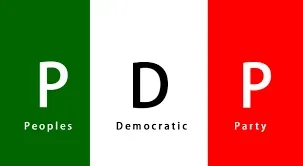 Olademji said that Olusegun Fanibe of Accord party polled 4, 790 votes, Rafiu Anifowose of CPP, 91 votes; Serah Elujulo of NPPP, 11 votes and Segun Adefarare of NNPP, 25 votes.