The Independent National Electoral Commission (INEC) in Ogun on Thursday in Abeokuta inaugurated an inter-agency advisory committee on voter education and publicity.
Mr Sam Olumekun, the Resident Electoral Commissioner (REC) in the state, said the body would assist the commission in promoting voter education and sound democratic practices.
He said the committee named ``Advisory Committee on Voter Education and Publicity (NICVEP) was formed as enshrined in sections 2 and 153 of the Electoral Act (as amended), amongst others.
``In the past, elections in the country had been characterised by voter apathy, inappropriate thumb-printing and other vices which had retarded the electoral process.
``These had been largely blamed on inadequate voter education and high level of illiteracy prevalent in the country.
``Although, #INEC has always engaged in voter education, the post-2011 general elections review has shown that there was a dire need for a deliberate, conscious, planned and sustainable voter education and publicity programme.
``INEC realises that there is a correlation between an enlightened, well-informed electorate and the success of any election, hence its focus with renewed vigour on voter education," he said.
``The committee is also to monitor the implementation of voter education strategies to ensure the realisation of set goals,'' the REC said.
The committee comprises members from eight agencies, including INEC, NAN, National Orientation Agency (NOA), Ogun Ministry of Information and Ogun Ministry of Women Affairs and Social Development.
The rest are the state's Ministry of Education, Ogun State Broadcasting Corporation (OGBC) and Gateway Television (GTV)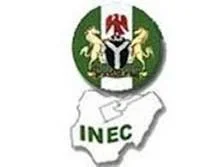 Last edited: