International Women's Day has marked the plight and achievements of women for more than a century – but is now looking ahead another 15 years to the world's gender equality goals.
Themed this year around "Planet 50-50 by 2030", the United Nations-backed event will be celebrating women's rights in more than 40 countries.
Here are few thing you need to know about the day...
1.
When was it first set up?
Socialists first put forward the idea of advancing women's suffrage through a day to mark women's enormous contribution to humankind.
An annual "international women's day" was first organised by the German socialist and theorist Clara Zetkin along with 100 delegates from 17 countries in March 1911.
2.
Why was it set up?
When it first began, women were demanding that they be given the right to vote - which they received in Britain in 1918 but just last year in Saudi Arabia - to hold public office and to be given equal employment rights as men.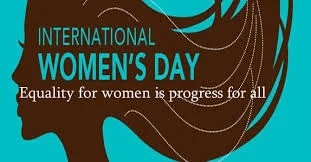 3.
What is this year's International Women's Day focusing on?
The United Nations first began celebrating the day on 8 March in 1975, and each year has given focus to women's status around the globe.
The current goals fit in with the 2030 Agenda for Sustainable Development.
4.
Is it still needed?
Aside from the older motivations surrounding political office and the pay gap, there is also increasing awareness of the disproportionate amount of abuse women suffer at the hands of others.
An estimated 120 million girls and women under the age of 20 have been subjected to forced sexual intercourse or other forced sexual acts - around 10 per cent.
5.
What does the United Nations say about International Women's Day?
Ban Ki-moon, the UN Secretary-General, said he had been on a personal campaign to promote women and ensure their democratic representation in parliaments across the world.