President Muhammadu Buhari has disclosed that he has to tell the truth about the state of Nigeria's economy because anyone who wishes to invest in the country would have known more about the economy, even more than Nigerians.
Buhari said this after receiving a list of 18 confirmed ministers presented to him by the Senate President, Dr Bukola Saraki, in his office, on Tuesday.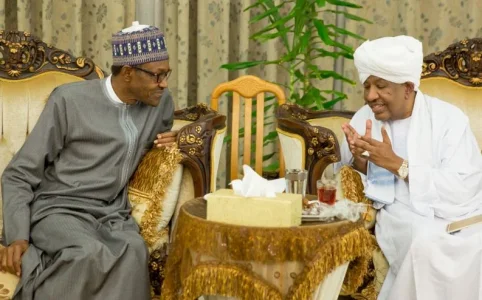 This was as he rejected claim by one of his aides that all newly confirmed ministers will be given portfolios, insisting that the prevailing economic conditions in the country made assigning positions to all minister-designates unrealistic.
He was insisting that even though the constitution provided that all states must have a minister, it did not say there must be 36 ministries.
The president had, during his recent trip to India, announced that some ministers would not have portfolios, but would participate in meetings of the Federal Executive Council (FEC), a position one of his media aides had sought to modify by saying that all ministers would have portfolios.
Speaking after receiving the list of 18 confirmed ministers in his office, the president rejected the statement by one of his aides, which he described as speculative.
"If I can remember, there must be a member from each of the 36 states. That was why I limited the number of my nominees to that number, 36.
"The Senate worked extremely hard and have passed all the nominees. I think there is some enthusiasm in some parts of the Presidency today that portfolios are to be given to the 36.
-
Tribune