Jason Njoku, the CEO of iRoko TV has joined the likes of Microsoft, HTC, Samsung and recently Jumia that have laid off their employees.
According to Techmoran and various other reliable sources, iRoko TV has sacked a total of 130 employees.
According to the source "They don't like to pay locals what they're worth and they overpay the new London team. iRoko is a success story because Jason makes noise, goes on BBC, his blog and journalists don't ask hard questions during interviews. He's always promoting himself but with subscription less than 50K globally and declining there's much to worry about,"
"Jason is a great sales guy, so brilliant but sells his dream and then when you buy it, he demoralizes you and fires you. It's terrible, people crying and feeling low. It's the greatest mind fuck of it all" claimed a former employee.
The people who were sacked includes lead of partnerships, the lead of offline, lead of YouTube, its CTO, its engineering lead plus the telesales team and content operations."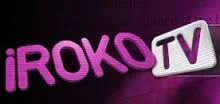 However, Jason himself was quoted as saying
iRoko TV is a great company, no doubt, which we believe are run by wonderful employees. Laying off that amount of worker at once gives one a cause for concern. However, the boss has the final say.
Last edited: