Super Eagles coach Stephen Keshi might be ignoring inviting Obafemi Martins and Ikechukwu Uche,but week after week both players prove him wrong with their club performances.
Martins this past weekend broke Seattle Sounders's goalscoring record in Major League Soccer,hitting in two goals in their 4-2 victory over Chivas USA.
He has now scored 15 goals and helping out with 10 assists in 27 league games for Sounders.
Uche on his part has proven what a goalscorer that he is,netting a goal for Villarreal with his first touch in their last Europa league game before he was substituted with an injury.
Now these two players have been in scintillating form for their clubs,but it beggars belief why they are not in the national team.
Keshi last week,expressly said that Martins will not be invited back to the national team.
"For Obafemi Martins, it's good to indicate interest to play for his country, as a former player of course," Keshi told Brila FM
"But we have other players out there in his position, younger players. So we have to give younger players a chance and the opportunity to grow," Keshi stated.
Keshi's problems with Ik Uche dates back to the 2013 Nations Cup tournament in South Africa,and there has been no looking back between the pair.
But shouldn't national interest be paramount when considering players to be invited?
It was surprisingly when Keshi released his list of players for the forthcoming qualifiers against Sudan and the duo of Uche and Martins were still not handed an invite.
Players from the Norwegian,Austrian and even Chinese leagues were called up to the national team for this all important clash.
Most people have been questioning the caliber of players called up to play for Nigeria,while proven players are being left out.
"I don't know what the coach thinks, but the way I see it, we keep experimenting. I don't know when we will stop experimenting with players because I believe that if your team isn't working, you change your style but it seems like he wants to hold the country to ransom," former Super Eagles player Garba Lawal said on the players Keshi invites to the team.
At the moment,Emmanuel Emenike seems to be the only quality striker in the team,and he himself has been firing blanks of late,maybe he needs some help.
Yes a coach should have his own choice of players,but everybody can't be wrong clamouring for the return of both Uche and Martins to the national team.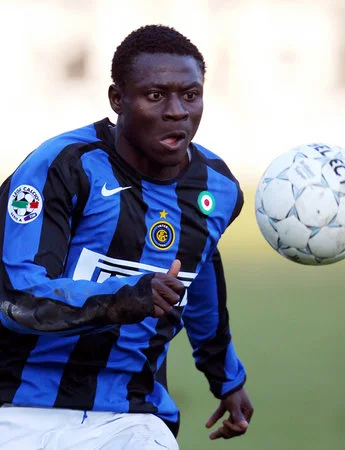 Last edited by a moderator: