ISIS has killed 15 of its members for spying on them, in what is the largest execution carried out by the terrorist organisation on it self.
This comes following the assassination of senior Islamic State terrorist boss, Abu Hija al-Tunisi, who was killed on Wednesday in an air strike. Some senior ISIS figures feel some of it's members snitched on the terrorist organisation.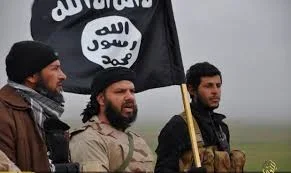 According to the Syrian Observatory for Human Rights, the 15 military commanders were killed in a countryside near Raqqa for 'espionage and corruption on Earth' and 'impersonating al-Hisba (ISIS religious police) members'.
It comes as another monitoring group today said a leader of an al-Qaeda faction in Syria has also been killed in a U.S. air strike in Idlib.
Source: UK Mirror