International terrorist group ISIS have slaughtered at least 14 Real Madrid fans at a supporters club in northern Iraq.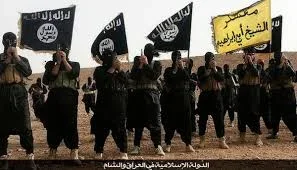 Three gunmen opened fire with machine guns around midnight at the cafe in the predominately Shi'ite Muslim town of Balad, Daily Mail Reports.
President of the Madrid supporters club, Ziad Subhan, said: 'A group of Islamic terrorists, from ISIS, came into the café, armed with AK-47s, shooting at random at everyone who was inside'.
When asked about the motive for the attack, the president said: 'They don't like football, they think it's anti-Muslim. They just carry out attacks like this. This is a terrible tragedy'.
The assailants fled and hours later one of them set off hisexplosive vest at a nearby vegetable market after police andShi'ite militia members cornered him in a disused building andexchanged gunfire, security sources said.