Maryam Shettima, National Coordinator of #IStandWithBuhari, has distanced herself from a rally planned to counter a planned protest by Nigerian Musician, Tuface Idibia.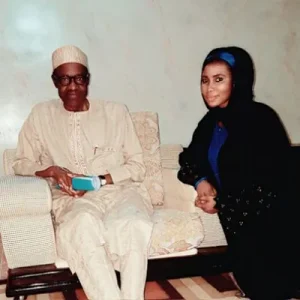 In a statement issued on Thursday, Maryam wrote, #IStandWithBuhari and the counter Rally...
A lot has happened since my emergence as the National Acting Coordinator of the above group. I feel it is time however to break my lengthy dignified silence on it in response to the torrents of inbox messages and calls I get concerning an upcoming counter rally in support of Mr President.
To set the record straight, I wish to categorically state that I am neither aware of a counter rally organised by the group coming up in support of Mr President nor would I be supportive or part of it.
I wish to however, affirm my staunch and unshakeable loyalty to our dear President and his government and my belief in its ability to get Nigeria out of its perpetual doldrums.
I am firmly committed my country's journey to greatness, long live Nigeria, long live Baba!