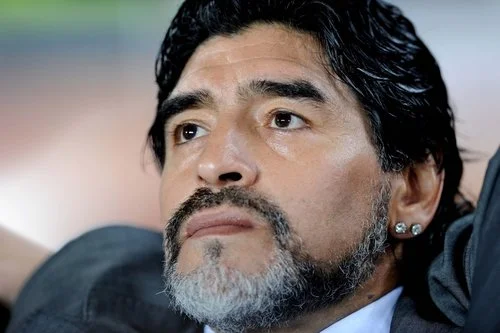 Argentine legend Diego Maradona believes that his country has the capability to beat Germany in the final of the 2014 FIFA World Cup.
Both Argentina and Germany will clash on Sunday at the Maracana Stadium in Rio De Janeiro,in what is a repeat of the 1990 World Cup final,which incidentally Maradona played in.
"The match against Germany will not be a mission impossible. It is not impossible to beat them," Maradona said during his show on Telesur.
"The German egos will be enlarged by their 7-1 win over Brazil. Their overconfidence could be a good thing for Argentina."
Maradona said that Lionel Messi seemed "a bit tired" and praised the importance of Javier Mascherano
"Argentina against Netherlands were Mascherano and 10 more players. He was like a pitbull out there on the pitch," Maradona added.
"Messi was not at the level we have come to expect from him against Holland. I think that he felt a bit tired."