Ivory Coast's President, Alassane Ouattara, won a landslide poll victory and a second five-year term in a weekend vote intended to draw a line under years of turmoil and a 2011 civil war, the elections commission announced on Wednesday.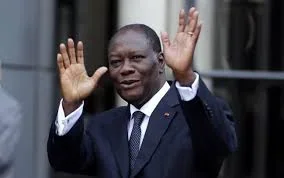 Ouattara won a total of 2,118,229 votes, or 83.66 percent of ballots cast, President of the Independent Electoral Commission (CEI), Youssouf Bakayoko, announced at a media conference.
Sunday's vote had a turnout of 54.63 percent, he said.
The former International Monetary Fund official, whose leadership has helped the West African nation re-emerge as a rising economic star after the 2011 civil war, faced a deeply divided opposition, Reuters reported.
Ouattara won the most votes in all but one of the 31 regions as well as the largest city, Abidjan, and the capital, Yamoussoukro, results showed.