The management of Jaiz Bank Plc will visit the Nigerian Stock Exchange to list 29.46 billion ordinary shares of 50 kobo each at N1.25, and present capital market stakeholders with a facts behind the listing before the end of this week.
The event is scheduled to take place on Thursday, February 09, as the final leg of the process that started with the shareholders of the bank unanimously voting for its shares to be listed and traded on the floor of the NSE in 2016.
Speaking earlier at the Extraordinary General Meeting (EGM) in Abuja, chairman of the bank, Alhaji (Dr.) Umaru Abdul Mutallab, said with the shareholders' endorsement, the bank's authorised share capital has been subdivided from 15,000,000,000 ordinary shares of N1.00 each to N30,000,000,000 ordinary shares of 50k each.
The listing will have a start-off market capitalisation of N36.83 billion.
Finmal Finance Services Limited, Kundila Finance Services Limited and Inverness Wealth Management Limited, all of them investment firms, were said to be working with the board of Jaiz Bank to facilitate the listing.
The listing will be done by way of introduction, implying that Jaiz Bank's shares will be available initially through the secondary market, though the non-interest bank has already indicated interest in raising funds through initial public offering (IPO).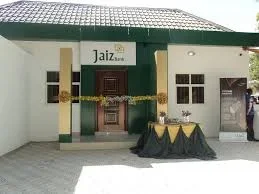 Jaiz Bank plans to increase its current share capital base from N15 billion to N25 billion.
The bank, which is already listed on the NASD OTC Plc, may set record as the first company to migrate from the NASD OTC to the NSE. The NASD OTC is the over-the-counter trading platform for unlisted public limited liability companies.
The bank recently obtained a national operating license from the Central Bank of Nigeria (CBN), which will enable it to spread across all the 36 states of the federation.