Gambia's President, Yahya Jammeh has shut down Paradise FM, the fourth radio station to be shut since last week, one of its presenters said on Monday.
This is coming as West African leaders were due to meet in Abuja today to discuss the crisis.
Paradise FM was closed on orders allegedly given by the Communication and Information Ministry, presenter Andrew Gibba said.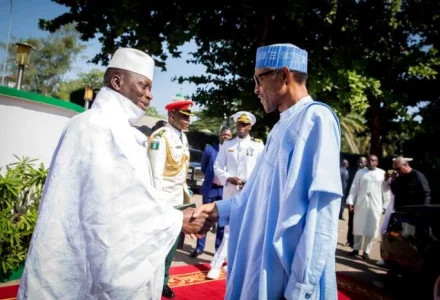 The closure came hours after Paradise FM had interviewed a spokesman of a coalition backing president-elect Adama Barrow, to whom President Yahya Jammeh has refused to cede power after losing the Dec. 1 election.
The closure followed those of Teranga FM, Hilltop FM and Afri Radio.
The authorities have not given an explanation for any of the closures.
Source: NAN