President Yahya Jammeh of the Gambia has partially softened his position not to step down, calling for forgiveness and reopened talks with coalition that won last month's elections.
Jammeh, 51, suffered a shocking defeat in the hands of real estate developer Adama Barrow, who is backed by seven opposition parties and an independent candidate.
"I ask for all Gambians to forgive each other, especially the political class to ensure peace and stability in the country," Gambia's SMBC News quoted Mr. Jammeh as saying in a television broadcast last night.
"I will do all within the constitutional means and my conscience to resolve the sad impasse."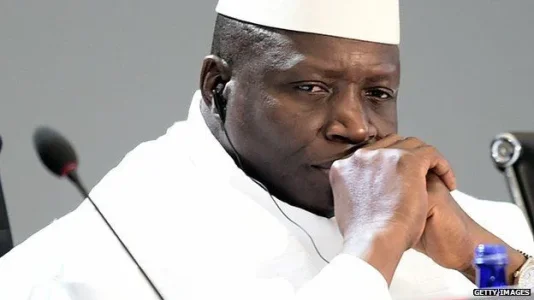 President Jammeh's latest remarks came after the country's Chief Justice said the Supreme Court cannot rule on his challenge against his electoral defeat until May, casting doubts on whether a peaceful political transition will happen next week.
"Some conciliatory rhetoric in Jammeh's speech tonight, but his overall position appeared unchanged." Jim Wormington, Researcher with Human Rights Watch's Africa Division, covering West Africa said on his twitter timeline '@jwormington'.
Source: Nigerian Bulletin/SMBC News