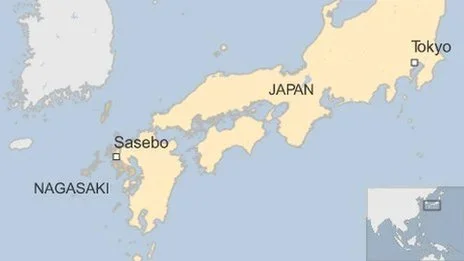 The Japanese high school girl who was arrested on Sunday has reportedly confessed to killing and dismembering her classmate, say local media.
National news agency #Kyodo quoted police sources as saying the girl had admitted she "wanted to kill someone" and dismember a body.
The murder has made headlines in Japan which has seen a number of killings of children by children.
A similar incident happened in the same city, Sasebo, 10 years ago.
Click here to read more
Source: #BBC
#Japan