Jim Osayande Obazee , the embattled former executive secretary of the Financial Reporting Council of Nigeria (FRC) was appointed in November 2010.
Obazee, despite his many controversies was re-appointed as the FRC executive secretary for another term of four years, which will have elapsed in 2018 but cut short with the latest controversy he got himself entangled in – enforcement of the code of corporate governance – which saw the retirement of Pastor Enoch Adeboye as the General Overseer of Redeemed Christian Church of God in Nigeria.
Here are 5 sins committed by Mr. Jim Obazee, the former Secretary of Financial Reporting Council of Nigeria:
1. He turned a deaf ears to his supervising Minister, Okechukwu Enelamah of Industry, Trade and Investment, who had directed him to suspend the law.
2. In 2013, he was accused of sexual harassment by one Abimbola Yakubu, his personal assistant, allegation which he denied.
3. It was under Obazee as FRC secretary that the council recommended the sack of Former Central Bank of Nigeria governor, Emir Sanusi Lamido Sanusi after making weighty allegations against the government of former President Goodluck Jonathan.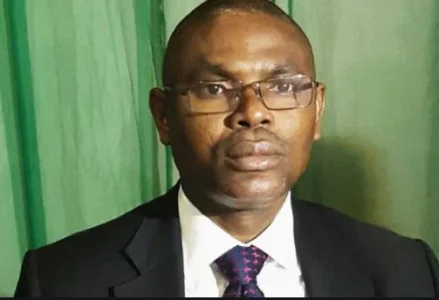 4. The sack of Sanusi Lamido Sanusi, former Central Bank of Nigeria (CBN) governor, in February 2014, is perhaps, one of the most controversial actions of the FRC under Obazee.
Prior to his sack, Sanusi had made weighty allegations against the government of former President Goodluck Jonathan.
Jonathan relying on a recommendation of the FRC, which accused Sanusi of financial recklessness, sacked him.
After his sack, the FRC began to probe Sanusi, but he shunned several invitations of the council.
He later sued the council for defamation of character.
5. In October 2015, the FRC under Obazee suspended Atedo Peterside as the chairman of Stanbic IBTC.
The council cited infractions in the 2013-14 financial statements of the bank as the reason for its decision.
6. In 2016, multiple petitions were submitted against Obazee, of using proxies and phoney consultants to siphon millions of naira belonging to the FRC.
7. Early 2017, the FRC's codes for not-for-profit organisations — including churches and mosques - to comply with a corporate governance code stipulating a term of 20 years for heads of such entities paved way for the retirement of Pastor Adeboye of RCCG.