Homeland Security Secretary John Kelly said visa applicants could be asked for passwords to their social media accounts by US embassies.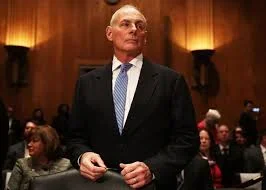 He made this known to a hearing of the Homeland Security Committee.
SKY NEWS reports that Kelly said it was one of the steps being considered, especially for visitors from seven Muslim-majority countries with very weak background screening of their own such as Iran, Iraq, Libya, Somalia, Sudan, Syria and Yemen.
He said anyone who refused to cooperate would not be allowed into the United States.