Some of the 219 schoolgirls still in the custody of Boko Haram insurgents have taken ill, according to a prominent Australian cleric, Dr. Stephen Davis.
Davis, a hostage negotiator, said the online publication of a British newspaper, The Mail on Sunday, was hired by President Goodluck Jonathan to broker the release of the girls.
According to the newspaper, the clergyman who was once the Canon Emeritus at the Coventry Cathedral in London and a friend of The Archbishop of Canterbury Justin Welby, has been in Nigeria working secretly on the release of the girls for almost a month now.
Click here to read more
Source: Punch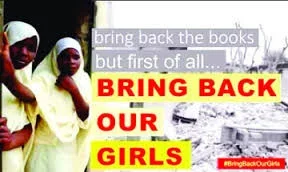 #punch #bokoharam #goodluck jonathan