Former president, Goodluck Jonathan was applauded yesterday by the leadership of the Commonwealth for his role in Nigeria's peaceful election and that of other countries.
Jonathan, who paid a courtesy visit to Kamalesh Sharma, the Commonwealth secretary-general, at the headquarters of the Commonwealth Secretariat. Marlborough.
Welcoming Jonathan to Marlborough House for the first time, Sharma thanked him for his "able leadership" of the recent Commonwealth Election Observer Group (COG) to Tanzania, and subsequently, for his services to the Commonwealth as his Special Representative, following the annulment of the elections in Zanzibar.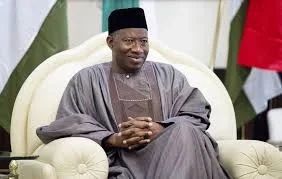 He also paid tribute to the "personal leadership" of the former president in the peaceful transition to a new government in Nigeria after the last election.
The former president briefed the secretary-general on the activities of the Observer Group in Tanzania, and lauded the Commonwealth Secretariat for supporting him with a team that displayed a high level of team spirit and professionalism.
TheCable