The Boko Haram Sponsorship brouhaha had an interesting twist yesterday when the Nobel Laureate Wole Soyinka declared that information about the suspected financier of the terrorist group in the Central Bank of Nigeria (CBN) had been passed to the president, but Goodluck Jonathan was keeping mum about it.
Soyinka said that he worked 'in the background' with the Australian negotiator Stephen Davis in the Niger-Delta military crisis, and said that there was wisdom in heeding Stephen Davis' claims about the alleged sponsorship of the Boko Haram sect.
He said this on the day a source made known the possibility that the Chibok girls, kidnapped in Borno state in April, may already have been raped to death.
Wole Soyinka wrote about this in an article titled "The Wages of Impunity." [
Related: Wages of Impunity, by Wole Soyinka
]
Click here to read more
Source: #Vanguard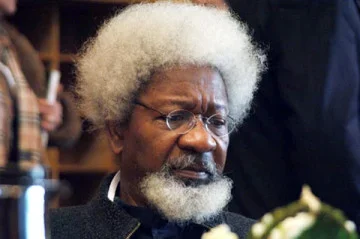 Last edited by a moderator: