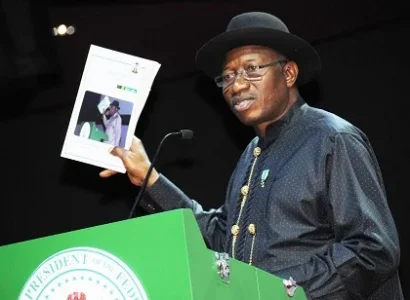 The president sought the approval of NASS for external borrowing.
———————————
Nigeria's President Goodluck Jonathan has sought the National Assembly, NASS, approval to borrow $1 billion (N168 billion) to fight Boko Haram.
In a letter sent on Tuesday and addressed to the Senate President, David Mark, Mr. Jonathan spoke about the need for external borrowing to enable the upgrade of security equipment in order to fight the insurgency that is currently bedevilling Nigeria, particularly the North East.
Mr. Jonathan said the $1 billion will also be used to train the military and other security officers.
Click here to read more
Source: #PremiumTimes