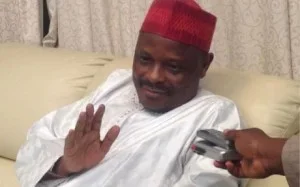 Kano State governor, Rabiu Musa Kwankwaso, has berated the national confab delegates for agreeing with the five per cent increase in revenue derivation to oil producing states.
In an interview with newsmen in his office yesterday, Governor Kwankwaso condemned President Jonathan's ulterior motive to use the confab to achieve his personal goal of pleasing his region.
Kwankwaso accused northern delegates of not speaking with the voice of the people they represent, saying they instead succumbed to the federal government's ill-conceived demands.
Click here to read more
Source: #Leadership