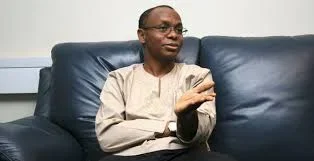 Minutes after the impeachment of Adamawa state governor, Murtala Nyako, former Minister of the Federal Capital Territory, Nasir El-Rufai took to social media, saying 'Jonathanian impunity' is endangering the nation.
Speaking via the All Progressive Congresses' official Facebook page, El-rufai was of the opinion that Nyako's impeachment was to pave way for a PDP Deputy Governor.
'Nasarawa is next. Then Rivers and Edo. And President Jonathan thinks that all will be well while he violates the constitution and the law."
"We will see how it all ends. We have been there before!" He said.