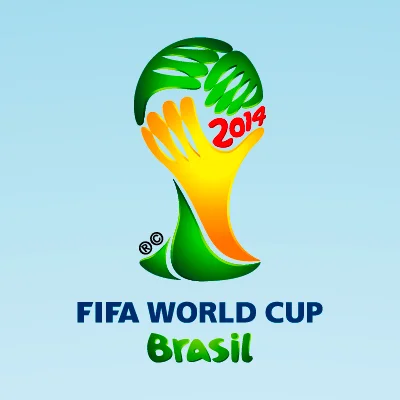 It is just seven days to the commencement of the much awaited 2014 FIFA World Cup tournament in Brazil.
The competition is no longer afar off,it can now be felt very closer to us now more than ever,as attention will now be switched over to the tournament.
Countries who will be participating at the tournament are expected to start thronging to Brazil,Australia are already there,making them the first team to arrive for the World Cup.
Likewise World Cup tourists,with a handful of Colombian fans already in Brazil in anticipation for the tournament,maybe their close proximity with the host nation played a huge role.
But there are still fears over the readiness and also if all the infrastructure needed for the World Cup have been adequately put in place.
Finishing touches are being put at some stadiums and there still abounds,fears over protests from the locals who are angry on the huge resources plunged into staging the World Cup tournament.
On the criticisms leveled against the Brazilian government as the World Cup draws near,a paragraph from New York Times read thus:
"With Brazil's government facing widespread discontent over its preparations for the World Cup, Ms. Rousseff made the rare public reference to her imprisonment decades ago, when interrogators tortured her during three years in jail. Sipping orange juice and nibbling on cashews at a spacious circular table in her office, she defended loans from state banks for new stadiums for the soccer tournament and insisted that Brazilians planning to shun the event were a "small minority."
Just as was the case last year during the 2013 FIFA Confederations Cup,the security officials will have a hard time containing any protests this time around,which will even scale in proportion considering the magnitude of the World Cup.
Whatever doubts may arise,one thing is certain: "the world's gaze will be focused on Brazil(their beaches no exception)"