Kano state's anti-corruption commission said on Tuesday the evidence against the Emir of Kano, Muhammadu Sunusi II Emirate Council were "intact".
The commission had last month announced the investigation but pulled the break after the State House of Assembly earlier this month resolved to undertake a similar exercise with the emir as its focus.
The legislators however on Monday dropped the probe following an appeal by the state governor, Abdullahi Ganduje, at the behest of prominent figures within and outside the state, including acting President Yemi Osinbajo and the Sultan of Sokoto, Sa'ad Abubakar.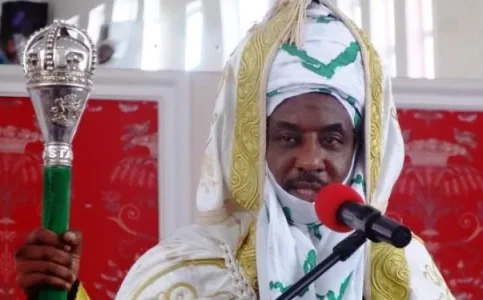 The Chairman of the commission, Muhyi Magaji Rimin Gado, who is in Medina, Saudi Arabia on lesser hajj, confirmed to Premium Times on phone that the commission had not discarded the evidence it had gathered.
"Our commission is empowered by section 6 of our laws to investigate whoever, no matter his position and as for this matter what I will say is that we have not destroyed our evidence. We have them intact, but I will not make further comments," he added.