The Police have confirmed the death of Inspector Idris Musa, after a fierce encounter his team had with suspected Boko Haram elements in Kano.
A statement conveying the officer's death was signed Monday night by the Force Public Relations Officer, CSP Jimoh Moshood.
Moshood said, among others, that: "Inspector Idris Musa eventually died at about 0100hrs of 24th July, 2017 from injury he and two other Police Officers sustained when they came under attack of remnant of Boko-Haram insurgents who were moving to attack public centres, places of worship and other locations in Kano metropolis in the early hours of 23rd July, 2017.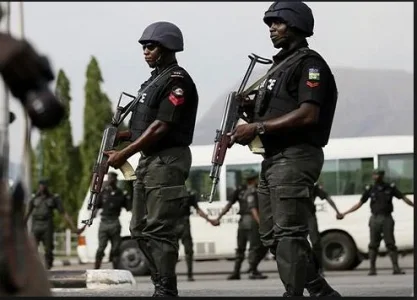 "The Boko-Haram remnant insurgents attacked the Special Police Team with Improvised Explosive Devices (IEDs) and Fire arms. The Team repelled the attack and in the process three Boko-Haram insurgents sustained serious bullet wound injuries and three Police Officers equally wounded. The Special Police Team successfully prevented the Boko-Haram insurgents from carrying out their planned attacks on selected targets in Kano metropolis on the fateful date.
"The late Inspector of Police was a member of the Joint Police Special Team set up by the Inspector General of Police to trail, arrest and prevent the remnant of Boko-Haram insurgents from regrouping to attack innocent Nigerians in Kano and other northern states…"