Katsina State Government in collaboration with Katsina and Daura Emirate Councils, on Sunday, offered special prayer for the quick recovery of President Muhammadu Buhari.
The prayer was conducted at the frontage of Emir of Katsina's palace with thousands of people from different parts of the state in attendance.
The Chief Imam of Katsina Central Mosque, Sheikh Lawal Imam, and other Islamic scholars from Izalah and Tariqah Islamic sects offered the special prayer.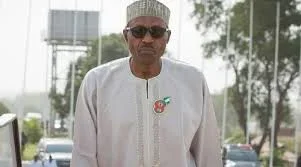 Alhaji Mustapha Inuwa, Secretary to Katsina State Government, who was also the Chairman of organising Committee of the prayer session, said that the state government directed prominent Islamic Scholars to invite clerics from all parts of the state to attend the session.
Inuwa also said that the clerics were directed to pray for the quick recovery of the President and the nation.
Speaking at the occasion, a former Grand Khadi of the state, Alhaji Isah Dodo, said that offering prayer for leaders was important in any society to enable them offer good leadership and governance to the people.