The Katsina State Police command have arrested a man, Dansale Magaji, for allegedly raping his stepdaughter, Hauwa Ibrahim.
The seven-month Hauwa, it was gathered, was admitted to the Turai Yar'Adua Maternity and Children Hospital, Katsina after she was allegedly raped by Magaji about a week ago.
She was admitted to the hospital on Wednesday after a referral from the General Hospital, Malumfashi where doctors confirmed that the baby was raped.
The baby's father, Ibrahim Nuhu, told journalists at the premises of the hospital in Katsina on Thursday that the rape was committed at Dangaski village in the Musawa Local Government Area of the state.
He said the baby's mother, Zinai, had separated from him. Ibrahim, who spoke in Hausa, said sometime last week, Zinai approached him complaining that the baby had piles which had resulted in bleeding in her private part and anus.
He said he took the baby to the General Hospital, Malumfashi where the doctors after examining the baby insisted that the police should be invited as it was a rape case and not piles as claimed by the mother.
The baby's anus and vagina were said to have been injured due to forceful penetration.
Hauwa was consequently referred to the children hospital for further treatment while the police were called in.
Zinai said that sometime last week, she woke up to find traces of blood and water in the baby's private parts.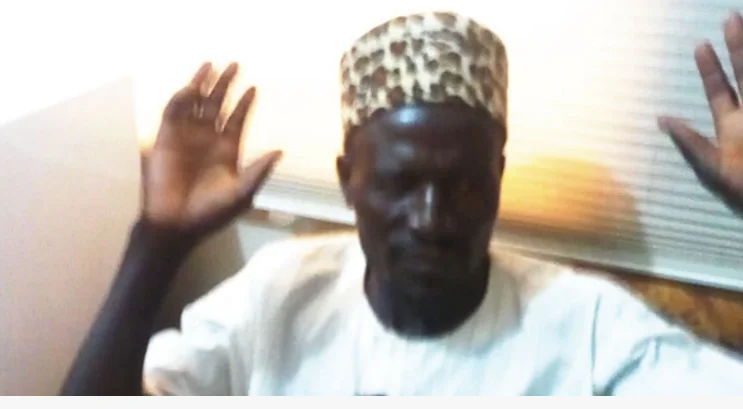 According to her, she assumed that the baby had piles.
"The following day after I made the observation, Magaji gave me some clothes to wash, including trousers stained with blood and semen," she added.
Police sources in Katsina said Magaji had already been arrested in connection with the incident.
The Katsina State Police Command spokesman, DSP Isah Gambo, confirmed the incident, saying the issue would be addressed at a press conference on Friday (today) by the police commissioner, Usman Abdullahi.
Credits: PUNCH