About 71 female students of Government Girls Secondary School, Kalgo, Kebbi State have been hospitalised as a result of food poisoning in the state.
The Principal of the school, Hajiya Gwamma Sakaba, said the students were hospitalised after eating contaminated food bought from vendors selling food on the school premises.
Sakaba said: "The students just went on break and later all of them started complaining of stomach pain while some of them collapsed.
We quickly informed the officials of the Ministry of Health who visited the school and took the sample of the food for testing as well as the blood of the victims.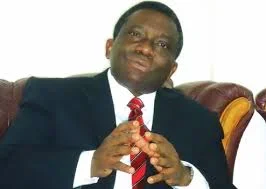 They discovered that it was poisoning caused by the palm oil used to cook the food." The Sole Administrator of Kalgo Local Government Area, Alhaji Musa Hassan, confirmed this in an interview with journalists at his residence at the weekend.
According to New Telegraph, a police officer, who did not want his name in print, confirmed that the food vendor and the palm oil seller had been arrested. He added that the case had been transferred to the State Criminal Investigation Department (CID), Birnin-Kebbi.
- NewTelegraph