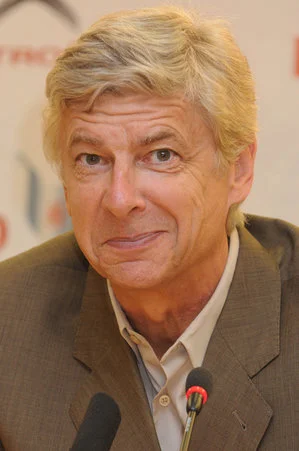 Arsenal coach Arsene Wenger has said that keeping the club competitive has been his major achievement through the club's barren years.
Wenger led his side to winning last season's FA Cup final which gave the Gunners their first silverware in almost a decade,ending their long drought which stretched back to 2005 when they last won a trophy before the recent one.
Right from when he arrived at Arsenal in 1996,Wenger hit the ground running winning trophies which never questioned his capabilities if he was the right man for the club.
But after a bad spell,agitated fans called for his sack,with many thinking that he has lost touch with the modern trend.
However,Wenger still managed to steer the club in always finishing in the top four which secured Champions League qualification.
"I never look behind me at what is done. I look in front of me. I'm always turned forward," Wenger said on what he thrives on.
"Personally, I think it was the most sensitive and important period of my career here - it was exciting to keep the club at the level with less resources. Did we do well or not? The only thing I can say is that we were consistent at that level but maybe we lacked some quality to really win it.
"The only thing I can assure you is that I gave absolutely everything to do as well as I could. Is it enough? You'll never know. Could someone have done better? You never know."
Having won the FA Cup in May, Wenger signed a contract extension at the club which will keep him at the club until 2017,but he refuted claims that the win played a part in him extending his deal.
"I don't want to answer that question," he replied when asked if there would have been doubt over his future without the trophy win. "Was it always going to happen? Certainly. I always said the same thing, I want to think that I have done well for the club. My motivation was never at stake,
"But as well I wanted to feel that I had done a good job. The fact that we could not win was going on my mind and it was important for me to feel like I was doing a decent job. I never look behind me at what is done. I look in front of me. I'm always turned forward. We have won the cup but we want to win more and we want to come back and fight for more, what is done is done."
Last edited by a moderator: