Kenya government has published new broadcast regulations, which places strict limits on sexual content and ban preachers from soliciting money on air, BBC reports.
The new regulations stipulate that explicit content will only be allowed on the airwaves between 22:00 and 05:00 in order to protect children, Kenya's Communications Authority says.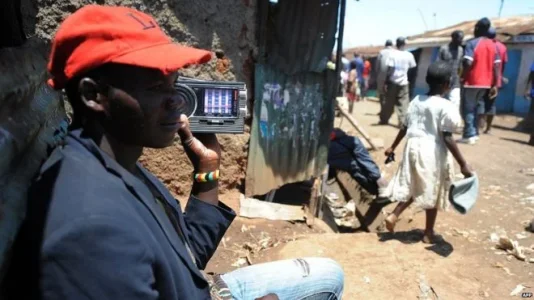 Broadcasters have until June to comply with the new rules.
BBC correspondent says this is the first time a concerted effort has been made to censor Kenyan radio stations.
The new rules apply to programmes as well as advertisements, programme listings and promotions.
-
BBC