Judicial Service Commission has called on President Uhuru Kenyatta of Kenya to form a tribunal to investigate the conduct of a supreme court judge accused of corruption.
A private citizen who says he brokered a bribe of $2 million has accused Justice Philip Tunoi of accepting the money to swing the court in favour of a litigant in a petition arising out of a result in the 2013 general election. Tunoi denies the charges.
The case poses a credibility test for the judiciary, which was reconstituted in line with the prescription of a 2010 constitution to rid it of the graft and incompetence that had undermined its effectiveness for decades.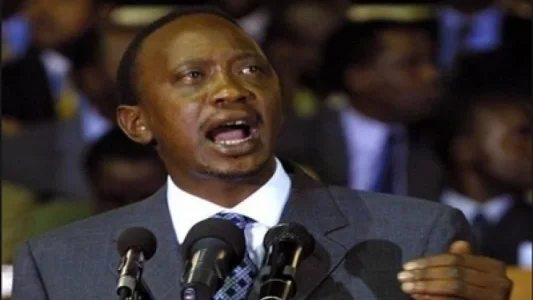 Available information showed Tunoi engaged in inappropriate communication with agents of a litigant in the election petition case that was settled by the supreme court in 2014, the Judicial Service Commission, which hires judges, said in its ruling.
"This, in the opinion of the Commission, amounts to gross misconduct and misbehaviour, sufficient to warrant the establishment of a tribunal to further investigate the matter," said Chief Justice Willy Mutunga, who chairs the commission.
The commission said the tribunal to be formed would look into the assertion that Tunoi accepted the bribe in August 2014 to influence the outcome of the election petition.
Source: TVC News