Abraham Kiptom of Kenya on Saturday emerged the winner of the maiden edition of the 2016 Access Bank Lagos city Marathon. He clinched the prize with a two hours, 16 minutes and 21 seconds time.
The Kenyan will go home with a whopping $50, 000 for winning the tournament.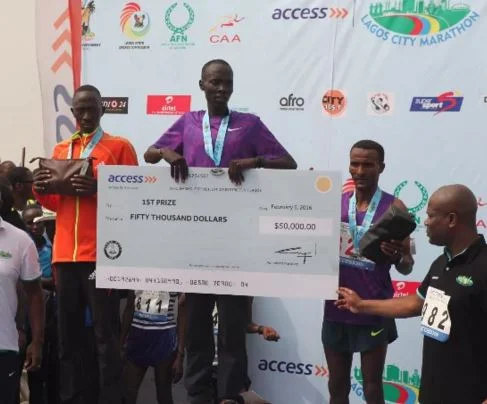 Halima Husein Kayo of Ethiopia emerged winner in the female category with two hours, 38 minutes and 36 seconds while Emmanuel Gyan was the first Nigeria to cross the line but finished 7th in the overall position.
See Photos: