A Muslim teacher who shielded Christian fellow passengers when their bus was attacked by Islamist militants has died in surgery to treat his bullet wound, BBC reports
Salah Farah was on a bus travelling through Mandera in Kenya when it was attacked by al-Shabab in December.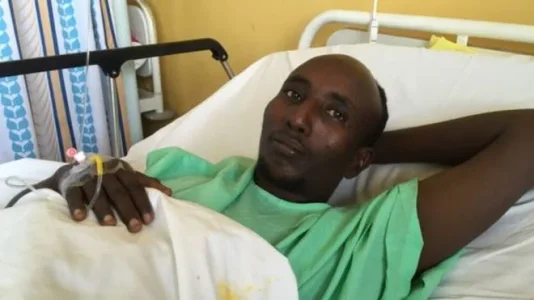 The attackers told the Muslims and Christians to split up but he was among Muslim passengers who refused.
A bullet hit Mr Farah and almost a month on, he died in hospital in the capital, Nairobi.
In previous attacks in the area, al-Shabab has killed Christians and spared Muslims.
Source:
BBC