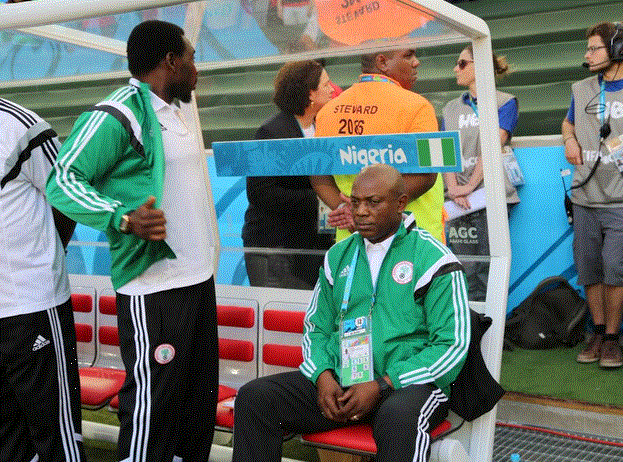 Stephen Keshi has expressed his concerns over the state of Nigerian football with 2015 Nations Cup qualifiers looming.
Nigeria is scheduled to play Rwanda on September 6 in Calabar,but even the position of the Keshi is yet to be sorted out.
Keshi is yet to renew his contract with the Nigeria Football Federation(NFF)to continue as the Super Eagles coach.
"The Super Eagles is my blood, it is the team I captained for fourteen years and a team that I played for starting from the youth ranks as a pioneer of the junior eagles and then the senior team and now the coach so there is always a concern about what is going on with the Super Eagles" Keshi told footballlive.ng.
"I am concerned like any other Nigerian and I want Nigeria to move forward in football and I also want the person in charge of Nigerian football to think and act properly"