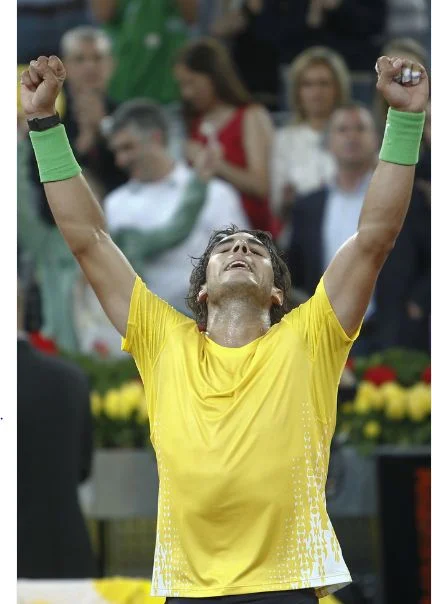 That #RafaelNadal is the undisputed "King of Clay" is not in doubt,and on Sunday he showed why he has that mantra attributed to him after defeating #NovakDjokovic to win the 2014 French Open crown.
It is the title that has eluded Djokovic but Nadal wasn't showing him any favour as he went on to win an unprecedented nine Grand Slams at Roland Garros.
The Spaniard had to battle his way from a set down to defeat his Serbian counterpart 3-6 7-5 6-2 6-4 which he won in three hours and 31 minutes.
Other than the first two sets which Nadal laboured in,the last two went straightforward for him as he emerged victorious.
Nadal has now become the first tennis player to win a major title nine times, and has now won 14 Grand Slams just three short of #RogerFederer at who has won 17 Slams.
"In matches like this every moment is crucial. Playing against Novak is always a big challenge, I had lost against him the last four times," Nadal said on court.
"I feel sorry for him today, he deserves to win this tournament."
Djokovic will now have to wait another time to have a shot at the #FrenchOpen title,the only one missing in his collection.
"Congratulations to Rafa and his team, it is incredible to win this tournament nine times," Djokovic said.
"It was an emotional day. I have tried with all my power, my strength, my capacities but Rafa was the strongest on court."