The People's Democratic Party (PDP) candidate in the Kogi state governorship election, Captain Idris Ichalla Wada, is the second main players in the upcoming election that is scheduled tomorrow Saturday, November 21.
- Idris Wada is the third civilian Governor of Kogi State, a pilot and Business owner. He was born on August 26, 1950 in Dekina, Kogi State.
- Idris Ichalla Wada, 65, is the incumbent governor of Kogi state who overcome his current rival, Prince Audu, during the 2012 Kogi governorship elections.
- Born on 26 August 1950, Idris Wada is the son of Alhaji Ejiga Wada, a community leader and a retired jurist who served for over 30 years as a judge, and the late Hajia Rakiya Wada.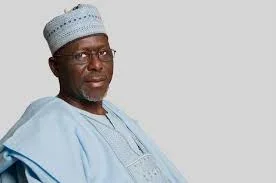 - He scored the best cumulative aggregate score any student could ever garner in the WAEC exam and was granted a scholarship to study at the Federal Government College Sokoto.
- He also became the only Nigerian in his set to be awarded an International Civil Aviation scholarship. In 1976, he has received his Air Transport Pilot Licence (ATP) and has become a full-fledged pilot and instructor.
- Captain Wada has also have a Bachelor of Science degree in Business Administration (2004) and a Master of Business Administration (2006), both of them from the University of Abuja.
- At the age of 23, Idris Wada has become a flight instructor and attained the rank of 'Captain-in-Command" by the time he left the now the defunct Nigeria Airways in 1983.
You can also read
-
15 Facts You Need To Know About APC Candidate Abubakar Audu
- In 1985, he established Executive Aviation Services (EAS) Ltd. that became NICON Airways in 2006. Two years later, Captain Wada decided to leave commercial aviation and focus on community service.
- In November 2015, Idris Wada claimed the APC, in collaboration with the Central Bank of Nigeria, is deliberately delaying the bailout fund of the state. However, the APC denied the allegations, advising the Kogi state government to go and sort itself out with the CBN.
- Captain Wada is a devout Muslim, a loving husband and a caring father.
- He likes to play golf and tennis, and supports Manchester United.
-Idris Wada was Executive Chairman of Afroconsult Ltd in 1995.
- In 2008, he was also the Chairman Governing Council of the Federal College of Education (Tech) Potiskum, Yobe State.
- He was the Chairman Governing Council of the Federal College of Education (Tech) Potiskum, Yobe State
- He speaks Hausa, Igala, English and Yoruba. His hobbies are: Golf, Tennis, Music and Reading. He is married with children.