The Peoples Democratic Party (PDP) has alleged that the President Muhammadu Buhari-led APC government has pulled in partisan military operatives to assist it in rigging Saturday's Kogi state governorship election, instead of allowing the forces to concentrate on their statutory role of providing peripheral security during elections.
The party said intelligence information available to it showed that some compromised military personnel led by a senior officer of the rank of a Colonel have been detailed by the Presidency to carry out specific assignments in support of the APC candidate in the election.
You can Read - 15 Facts You Need To Know About PDP Candidate, Idris Wada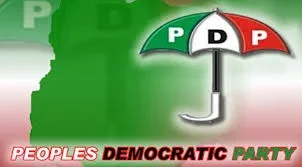 PDP National Publicity Secretary, Chief Olisa Metuh, in a statement, Friday, said the development is not only a recipe to civil disorder but also a clear invitation to total disruption of free and fair polls in the state if not immediately checked.
"We are also aware of how the head of Security of APC candidate's Campaign Organization, a retired Army General, is coordinating the movement of partisan security operatives into other key local governments, including Igalamela, Ofu, Ankpa and Idah, to harass and frighten PDP supporters and provide a leeway for the APC to manipulate the election", he said
-
Vanguard