Governor Yahaya Bello has appointed Hon. Simon Achuba as his deputy and sent his name to the state assembly for confirmation.
According to a post on the Facebook page of APC, Bello in a letter to the House of Assembly, asked the lawmakers to confirm Achuba as his deputy based on the refusal of Hon. James Faleke, the running mate to the late Prince Abubakar Audu, to accept the office.
Faleke, who is a House of Representatives member, was the running mate to the late Audu in an election that was inconclusive following the death of Audu.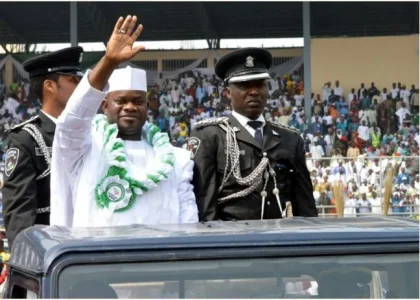 Hon. Achuba (JP) hails from Ibaji Local government of Kogi State and was a two-time honourable member of the House (1999- 2007) wherein he was deputy speaker of the House during his second tenure (2003-2007).
"In view of the above, it will be highly appreciated if the request is treated and approved with utmost speed to pave way for his assumption of office".
Sources further hinted that the state assembly on the reception of the letter, fixed February 9, 2016 for the confirmation as deputy governor of the name forwarded to it
Source:
DailyTimes
Last edited: