Former governor of Abia State, Dr. Orji Kalu, has appealed to the leadership of the All Progressives Congress (APC), its National Executive Committee (NEC), President Muhammadu Buhari and National Leader, Asiwaju Bola Tinubu to replace the late Prince Abubakar Audu with his son, Mohammed, in the upcoming governorship election in Kogi State.
The late Audu was the party's governorship candidate in last Saturday's election. Audu died on Sunday when the Independent National Electoral Commission (INEC) declared the election inconclusive even though he led his opponent, Governor Idris Wada with over 41,000 votes.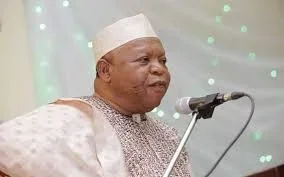 The eminent business mogul, who made the appeal yesterday from Lonson, where he is attending a Commonwealth conference on business, said it would be a befitting tribute to the memory of the Prince of Lokoja.
He said: "Mohammed's candidacy is the only way to immortalise his father's name in acknowledgement of his innumerable contributions to the transformation of the APC and the development of Kogi State.
- Sun Newspaper