From the results presented so far by collation officers of the Independent National Electoral Commission,INEC on the Kogi State governorship election which held yesterday, the flag bearer of the All Progressives Congress, APC, Abubakar Audu is clearly in the lead among the 22 aspirants vying to rule be next governor of the Confluence State.
As at the time of filing this reports, results from eleven Local Government Areas as presented by INEC's collation officers puts Audu ahead of his major contender, Governor Idris Wada of the Peoples Democratic Party, PDP.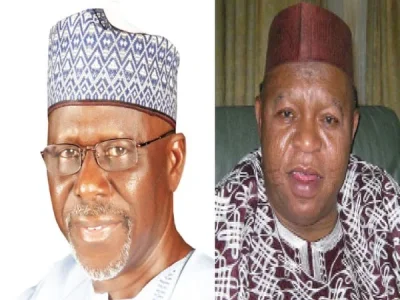 The Local Government Areas, are Okehi,MopaMuro, Ogori/Magongo, Ajaokuta, Adavi,Koton Karfe, Ijumu, Yagba West, Yagba East, Okene and Idah.
In total, Audu of the All Progressive Congress has pulled 102,214 votes while his PDP counterpart, governor Wada had 84,770 votes out of the Eleven Local Goverment Areas where results have been collated and announced by INEC
See results:
Vanguard