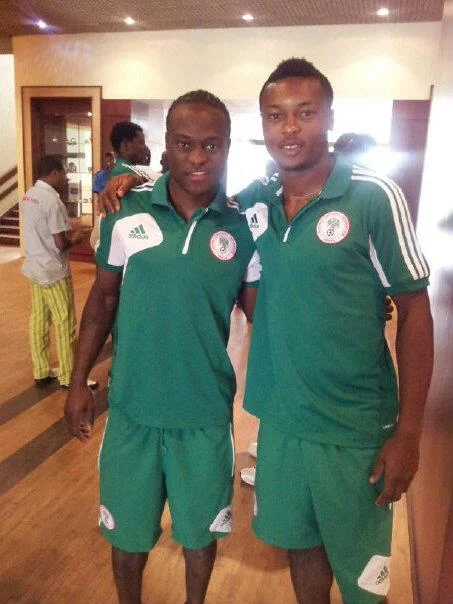 Super Eagles defender Godfrey Oboabona has lamented the errors Nigeria's defence made which cost them the game against the United States of America on Saturday.
Two goals from Jozy Altidore helped USA beat Nigeria 2-1 in their friendly game at Jacksonville.
Oboabona blamed the goals they conceded to a "lack of communication" amongst themselves which left them exposed in the match.
"I think it was a lack of communication that led to the two goals," Oboabona told KickOffNigeria.com.
"Because these are the kind of goals that for the last two years I have not seen us concede.
"I am not the kind of player that criticises another player because everybody makes mistakes and nobody is perfect but I think we will have to work and communicate well."
Altidore was given ample space in the box to tap in a low cross from Johnson,and he added a second after successfully holding off a challenge from Joseph Yobo.
"I'm a bit disappointed but not too disappointed because the major purpose of being here is to identify our weaknesses.
"It is better we lose today than get to the World Cup and lose. I think everybody has to learn from this.
"Individually, we have to fight, we have to work hard. When we lose the ball, we have to come back. We are not putting as much seriousness or commitment as we used to do before.
"But I believe from this game, from the next training, we will have to talk to ourselves so we know what we have to do."